NT Therese Quatorze (1 font)
About This Font
PDF Specimen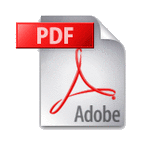 Download PDF Specimen
About NovoTypo
FontHaus welcomes NovoTypo and their interesting library of fonts! Founded in January, 2012, Novo Typo is the typefoundry of Atelier van Wageningen typographic designers, based in Amsterdam, The Netherlands. Many of NovoTypo's typeface designs have roots in early 20th century Russian culture, however, NovoTypo prefers to create and release fonts that express their own unique (and many times playful) identity without following the rules too closely.
View fonts
FONTHAUS END USER LICENSE AGREEMENT
This End User License Agreement (hereinafter, "EULA," "License," "Agreement" or "License Agreement") is a legal agreement between you and DsgnHaus, Inc. (hereinafter, "FONTHAUS") for the product, designs and software that accompany this Agreement, and is also applicable to any media, printed materials, electronic documentation, updates, add-ons, Web services and any other material that may be associated with the product now or in the future. By downloading the Font Software or opening the package, installing, copying, accessing or otherwise using the Font Software, you agree to be bound by the terms of this Agreement. If you do not agree to the terms of this Agreement, do not purchase this License, download, install, and access or use the Font Software. If you have purchased a License to use the Font Software in a sealed retail package and do not agree to the terms of this Agreement, return it unopened to the place of purchase for a full refund.
Definitions.

"Font Software" is digital software that generates typeface and/or illustration designs when used with computers and other software (hereinafter "Font Software" or "Font[s]").

"Licensed Entity" is the individual, company, or legal entity purchasing this License (hereinafter "Licensed Entity" or "you").

"Licensed User" is one (1) human being using one (1) personal computer owned by the Licensed Entity (hereinafter "Licensed User" or "User[s]").

"Webfonts" are type face font software that has been created, optimized, translated or otherwise modified for use by means of transmitting via the Internet for use in the viewing of text on a website. By way of explanation, not limitation, such uses can be implemented by means of the CSS @font-face rule. Other technology or software implementations used to effect similar results may apply and the use of the Font Software by such methods shall be governed by this License.

"Primary Domain", "Subdomain", "Domain". A Primary Domain is the host name of a website's home page (for example, not limitation: example.com; example.co.uk; example.org; user.example.com; www.example.com/~user/; etc.). A Subdomain is a subdivision of the Primary Domain (for example, not limitation: shop.example.com; support.example.com; or user.example.com; etc.). Primary Domains together with any associated Subdomains are collectively referred to as "Domains".

Grant of license.

Upon payment in full, FONTHAUS grants you a non-exclusive, terminable License to use the Font Software and the designs embodied therein together with any accompanying documentation, each in accordance with the terms and conditions of this Agreement.

Basic license. If you purchase a basic License, this License allows use of the Font Software by not more than the default number of Users identified on the shopping cart page and at one (1) geographic location unless otherwise agreed to in writing by FONTHAUS.
Multi-user license (hereinafter, "MUL"). If you purchase a License for use of the Font Software for more than the default number of Users identified on the shopping cart page, you may install the Font Software at one (1) geographic location for the additional number of Users identified in the Order Receipt which is either sent to you by email or accompanies the Font Software.
Locations. Use of the Font Software at more than one (1) geographic location requires the purchase of a separate license for each location for the number of Users at each location, or the purchase of a special, multi-site license (hereinafter, "MSL") from FONTHAUS.
Portable computers. Use of the Font Software on a portable computer is permitted provided that the portable computer is owned by the Licensed Entity is not used to permit use of the Font Software by more than the number of Users licensed under this Agreement. If at any time your use of the Font Software exceeds that permitted in the applicable License, you agree to immediately notify FONTHAUS and purchase the appropriate license, which may or may not be granted at the discretion of FONTHAUS.

One back up. You are permitted to make one (1) back-up copy of the Font Software or Webfonts for archival purposes only. Unauthorized sharing, lending, renting, sale, or other unauthorized use or misuse of the original Font Software or Webfonts and/or the back-up copy is a material breach of this Agreement and will result in immediate termination of this License.
Agencies. If you are a design consultancy, advertising agency, or purchasing this License for use by or on behalf of such an entity, the ultimate end user should also purchase a license appropriate for the intended use of the Font Software. Specifically, if your client will use copies of the Font Software, your client must also purchase a license. The License granted herein does not extend to uses by temporary employees, freelancers or independent contractors using the Font Software in professional environments or for other professional uses in excess of the number of Licensed Users. Specifically, you may not make copies greater than those authorized under this License for temporary use by freelancers, temporary employees or independent contractors.
No modification or customization. You are not permitted to alter the Font Software in any manner whatsoever. You are not authorized to make, or hire others to make, custom or derivative versions of the Font Software or to modify the Font Software for use as a Webfont unless so licensed. You are not permitted, by way of example not limitation, to decompile, reverse engineer, disassemble, modify, alter or change the software or any associated embedding bits. You hereby acknowledge that the unauthorized modification or customization of the Font Software shall be an infringement of FONTHAUS' rights, causing significant monetary harm. If you are interested in utilizing a customized Font, contact FONTHAUS for more information.
Exclusive ownership. FONTHAUS, its licensors and their successors and assigns each retain all right and title to their respective software, trademarks, copyrights and the designs embodied in the Font Software. You agree not to copy the Font Software or create derivative works based upon the Font Software and/or the design of the Font embodied in the Font Software. You hereby agree that this term is contractual in nature and that the unauthorized use of the design of the Font and/or the Font Software shall be an infringement of FONTHAUS' rights, causing significant monetary harm. You further agree that such damages cannot be readily estimated and that FONTHAUS shall be entitled, without the obligation of a bond, to seek a restraining order to prevent any unauthorized uses.
Limited distribution. You are permitted to make a temporary copy of the Font Software for use by a commercial printer or service bureau solely for use in the production of your own materials. Copying and distribution to commercial printers or service bureaus is limited to those who clearly state that they are duly licensed to use the Font Software. You are further permitted to include a temporary copy the Font Software with a document solely for the purposes of facilitating your personal printing and/or viewing of the document.
PDF embedding. You are permitted to embed the Font Software in Adobe® Acrobat® (PDF) documents, solely for the purposes of presenting information and designs to others or for sending designs to a service bureau or printer for output or other preparation for production. You hereby agree that any PDF shall be made in a secure manner that allows only viewing and printing of the PDF, and not the editing or alteration of the content. Font Software shall be SUBSET when embedded and the PDF document shall be set as NON-EDITABLE. If you are not sure how to subset and/or create non-editable PDFs, consult the manual or publisher of the software application from which you are exporting PDFs. You are not permitted to embed the entire character set or substantially all of the character set comprising any Font that is subject to this License. Use of Font Software in PDF documents for sale or products utilizing other forms of embedding of the Font Software for sale (for example as part of a commercial product such as a design template or an electronic book or use with a mobile device) is prohibited, and requires the purchase of a special license which may or may not be granted at the discretion of FONTHAUS.
Internet use. You are permitted to use the Fonts to make GIF, JPEG, and PNG pixel-based images for use on the Internet as part of a website design provided that the image creation is not automated, the images are made personally by a Licensed User and not generated by a server, and that no embedding or other transmission of the Font Software is made possible.

Embedding the Font Software in Web pages is expressly prohibited. You are not permitted to use the Font Software in connection with embedded font objects or by any other means that embed the Font Software for the purposes of displaying the Fonts on the Internet or on wireless Web browsers. You are not permitted to use the Fonts with Adobe® Flash® software. If you wish to use the Font Software for such purposes, you must purchase a special license.
Webfonts. If you have purchased a license to use the Fonts for Web Use ("Web EULA") covers any Webfonts created by FontHaus ("Foundry") and purchased through the FontHaus website, (individually and collectively, the "Licensed Webfont(s)"). By using the Licensed Webfont(s) on any HTML website or web page ("Website"), the purchaser (the "Licensee") agrees to the terms and conditions of this Web EULA. The Licensee may use the Licensed Webfont(s) only on the web, for styling Websites using the @font-face selector in CSS files at the Domains and subdomains licensed under this Agreement, subject to the following restrictions:
The Licensee may not link to, nor put online, any version of the font not supplied in a FontHaus Webfont Kit.
The comments, showings of copyright and other legal information provided in the sample HTML/CSS/Javascript files, for each Licensed Webfont must be retained in Licensee's website code.
The Licensed Webfont(s) may be used on any Website owned or controlled by the Licensee (subject to Paragraph 14 below). The total traffic, measured in page views, of Websites on which the Licensed Webfont is used must be no greater than the number of page views per month specified in the receipt you received for the Licensed Webfont(s).
Agencies responsible for multiple clients' Websites, for example web design agencies or hosting providers, may not share a single Webfont license across multiple clients' Websites unless otherwise authorized by FontHaus.
The Licensed Webfont(s) may be used in a Website, where visitors produce "Styled Content" by directly or indirectly selecting a Licensed Webfont and entering or editing text using that Licensed Webfont, subject to the following conditions:

The Website may not enable or facilitate the Styled Content being used outside said Website, including but not limited to producing merchandise, PDF documents, image files, or personalized physical objects unless otherwise authorized by FontHaus. The speed of downloading and viewing of the Webfonts will be dependent upon the end user's computer, the network and the physical connections between the end user and the network. FontHaus is not responsible for any end user's computer or network performance.
The Website's font selection user interface must display the fonts' original name(s) and cite FontHaus as the source of the Licensed Webfont(s).

The Licensee may not use conversion or editing tools on the Licensed Webfont(s).
Use of the Licensed Webfont(s) with webfont technologies other than @font-face, such as sIFR, Cufón or Typeface.js, is not allowed.
The Licensed Webfonts are the property of their respective owners. Unauthorized copying or use of the Licensed Webfonts is expressly forbidden. You may be held legally responsible for any infringement of intellectual property rights that is caused or encouraged by your failure to abide by the terms of this Agreement.
Restrictions. Use of the Font Software in any of the following circumstances and/or applications is NOT permitted without first obtaining the appropriate special licensing from FONTHAUS, which may or may not be granted at the discretion of FONTHAUS:

ALPHABET OR LETTERFORM-RELATED PRODUCTS FOR RESALE OR LETTERFORM-CREATION PRODUCTS OR DEVICES.
EMBEDDING IN ELECTRONIC DEVICES; ELECTRONIC BOOKS, ALL GAMING USES AND/OR DEVICES.
EMBEDDING IN SOFTWARE.
STORING, CACHING, SERVING OR OTHERWISE PROVIDING ACCESS TO THE FONT SOFTWARE TO THIRD PARTIES VIA THE INTERNET FOR USE OR DISPLAY ON THE INTERNET, IRRESPECTIVE OF THE FORMAT OR TECHNOLOGY USED.
USE IN FILM, USE WITH ADOBE® FLASH® SOFTWARE, TELEVISION OR BROADCAST VIA CABLE TELEVISION OR ON THE INTERNET.
USE OF ANY "DINGBATS," ILLUSTRATIONS OR IMAGES IN OR FORMING A PART OF THE FONT SOFTWARE AS AN ELEMENT IN OR PART OF A LOGO OR TRADEMARK OR ON PRODUCTS FOR SALE.
INSTALLATION OF THE FONTS ON A SERVER FOR SERVING FONTS TO USERS. If you wish to use the Font Software in a manner that is restricted under this License, contact FONTHAUS for information about special licensing.
Use as a Webfont without the purchase of a special license.

Trademarks. In the event you identify the Fonts used on your products or work product, you hereby agree to identify the Font Software by name (trademark) and the owner of the trademark in any such credits. All use of the trademark associated with the Font Software inures solely to the benefit of the trademark owner. No ownership right is granted by this License Agreement. FONTHAUS reserves all rights not expressly granted herein.
Transfer of license. You are permitted to transfer this License to use the Font Software one (1) time only and only to another end user. A license to use Webfonts may not be transferred to another party. Under no circumstances are you permitted to purchase this License for resale purposes. Upon transfer of this License, you agree that (i) You will transfer the original Font Software together with all documentation, (ii) Any such transfer is not by consignment or other indirect means, (iii) The new Licensee reads, understands and agrees with the terms of this License, and (iv) You will destroy all other copies on the Font Software and any documentation remaining in your possession. Upon transfer of the Font Software, you are not permitted to retain copies for yourself, lend or otherwise provide copies of the Font Software to commercial printers or service bureaus.
Warranties. FONTHAUS will, at its sole discretion, either replace the Font Software or refund the Licensing fee in the event the Software does not perform substantially in accordance with the Documentation provided that any such claim is submitted within (30) days of purchase of this License. To submit a claim, you must return the Font Software to FONTHAUS or place of purchase together with a copy of your sales receipt. You expressly acknowledge and agree that use of the Font Software is at your sole risk. The Font Software and related documentation are provided "AS IS" and, except as noted herein, is without warranty of any kind and FONTHAUS and its affiliated companies (together, "FONTHAUS") hereby EXPRESSLY DISCLAIM ALL WARRANTIES, EXPRESS AND IMPLIED, INCLUDING, BUT NOT LIMITED TO, THE IMPLIED WARRANTIES OF MERCHANTABILITY AND FITNESS FOR A PARTICULAR PURPOSE. FONTHAUS DOES NOT WARRANT THAT THE OPERATION OF THE FONT SOFTWARE WILL BE UNINTERRUPTED OR ERROR-FREE, OR THAT THE FONT SOFTWARE IS WITHOUT DEFECTS. THE FONT SOFTWARE IS NOT FAULT-TOLERANT AND IS NOT INTENDED AND WAS NOT DESIGNED OR MANUFACTURED FOR USE IN ANY CIRCUMSTANCES WHERE FAIL-SAFE OPERATION MAY BE REQUIRED. THE FONT SOFTWARE MAY NOT BE USED IN MANUFACTURING, NAVIGATION, AND CONTROL EQUIPMENT OR IN ANY OTHER CIRCUMSTANCES WHERE THE USE OR FAILURE OF THE FONT SOFTWARE COULD LEAD TO DEATH, PERSONAL INJURY, PROPERTY DAMAGE OR SEVERE PHYSICAL OR ENVIRONMENTAL DAMAGE. UNDER NO CIRCUMSTANCES SHALL FONTHAUS BE LIABLE TO YOU OR ANY OTHER PARTY, WHETHER IN CONTRACT OR TORT (INCLUDING NEGLIGENCE) OR OTHERWISE, FOR ANY SPECIAL, CONSEQUENTIAL, OR INCIDENTAL DAMAGES, INCLUDING LOST PROFITS, SAVINGS OR BUSINESS INTERRUPTION AS A RESULT OF THE USE OF THE FONT SOFTWARE EVEN IF NOTIFIED IN ADVANCE OF SUCH POSSIBILITY. FONTHAUS' liability to you shall in no event exceed the refunding of the cost of the Licensing fee or replacement of the Font Software, either at FONTHAUS' sole discretion.
Other law. Some jurisdictions do not allow the exclusion or limitation of incidental, consequential or special damages, or implied warranties. ANY IMPLIED WARRANTY OR CONDITION CREATED BY LAW IS ONLY EFFECTIVE FOR THE THIRTY-DAY (30-DAY) WARRANTY PERIOD. THERE ARE NO WARRANTIES OR CONDITIONS OF ANY KIND AFTER THE THIRTY-DAY, (30-DAY) WARRANTY PERIOD. The exclusions noted above may not apply to you. Otherwise, and to the extent permissible by law, you agree that all implied warranties are not effective for more than thirty, (30) days.
Termination. This License Agreement is effective as of the date of full payment for the License. This License Agreement may be terminated by you at any time by destroying the Font Software together with any printed material and any copies of the Font Software. This License Agreement may be terminated without notice if you breach and/or fail to comply with any term contained herein.
Governing law. You expressly agree that this Agreement shall be governed, enforced and construed in accordance with the laws of the State of Michigan as they apply to contracts entered into and wholly performed therein, without regard to Michigan's conflict of laws provisions or the conflict of law provisions of any other jurisdiction and you expressly agree that the state and federal courts most convenient to FONTHAUS for the enforcement of its rights under law and this Agreement shall have exclusive jurisdiction for any action or proceeding arising out of or related to this Agreement and you hereby waive any defenses arising out of the choice of law or forum identified herein and expressly consent to service of process by Certified Mail, return receipt requested. FONTHAUS expressly reserves any and all rights to seek equitable relief including, but not limited to, temporary restraining orders and preliminary injunctions, each, without the obligation of a bond. FONTHAUS' rights and remedies shall be cumulative.
Compliance with law and export restrictions. With respect to the software licensed to you under this Agreement, you agree be responsible for compliance with all laws, foreign and domestic, including but not limited to all United States laws and regulations relating to the control of exports or the transfer of technology.
Severability. If any provision of this Agreement is declared by a court of competent jurisdiction to be invalid, void or unenforceable, the remaining provisions of this Agreement shall continue in full force and effect, and the invalid provision shall be replaced by FONTHAUS with a provision that most closely effects the intent of the invalid provision.
Entire agreement. This Agreement constitutes the entire understanding between the parties and supersedes all previous agreements, promises, representations and negotiations between the parties.
Headings. The captions of the sections of this License Agreement are for convenience only and shall not control or affect the meaning or construction of any of the terms or provisions of this Agreement.
Copyright 2012 DsgnHaus, Inc. d.b.a. FontHaus. FontHaus is a registered trademark of DsgnHaus, Inc. in the United States and/or other countries. Adobe, Acrobat, and Flash are either registered trademarks or trademarks of Adobe Systems Incorporated in the United States and/or other countries. Other trademarks mentioned are the property of their respective owners.

EULA Version: 10/10/12
DsgnHaus Inc
FontHaus.com
2232 South Main Street; Suite 388
Ann Arbor, MI 48103-6938
Fax: 734-332-6293