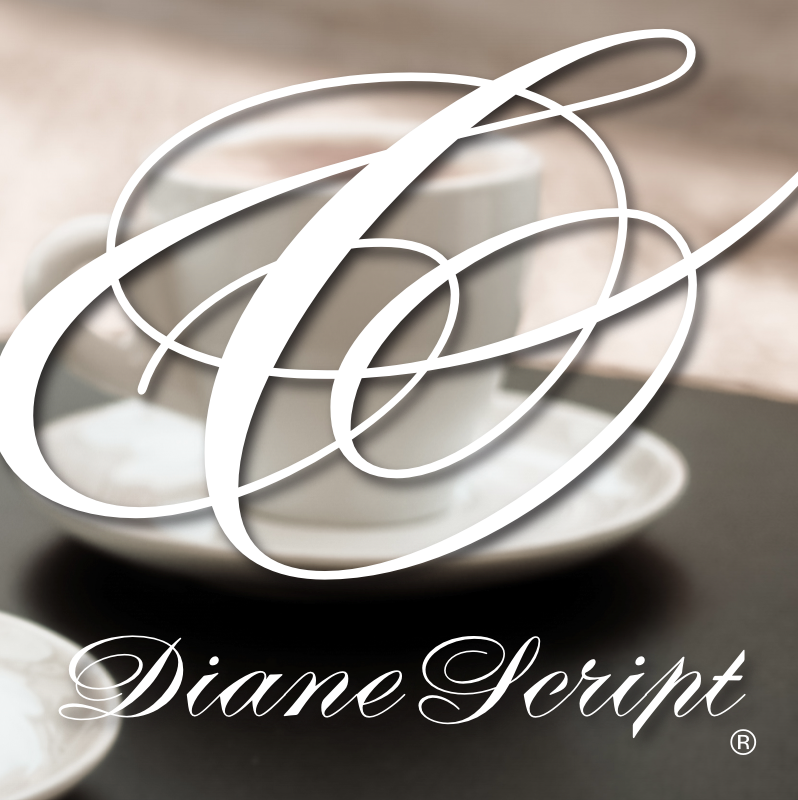 Diane Script® Designed by French designer Roger Excoffon in 1956, this beautiful script has been faithfully recreated for the first time by Fonthaus in collaboration with Mark Simonson. $25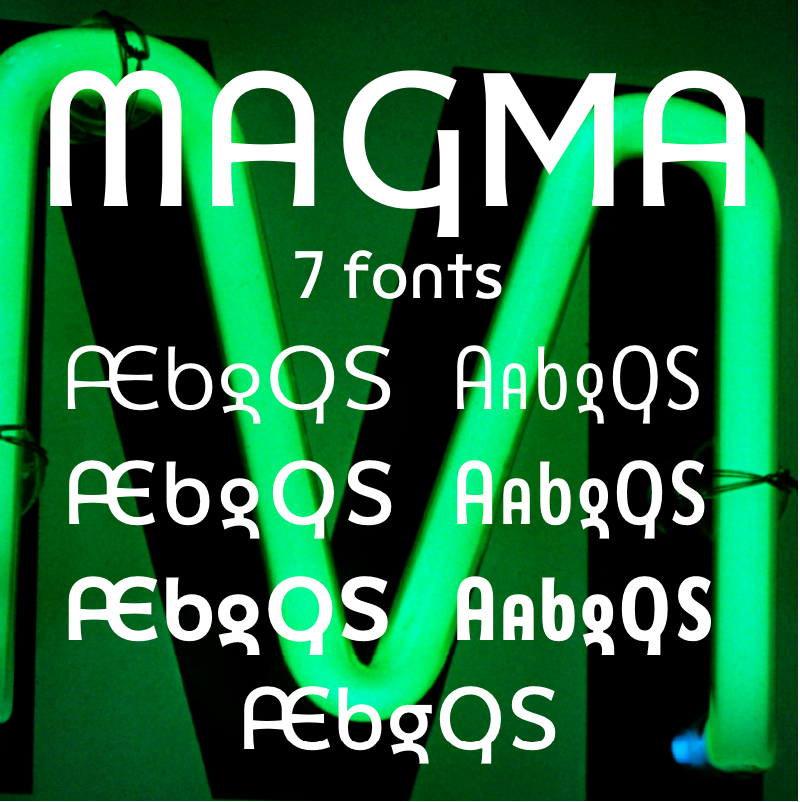 Magma™ Designed by Samy Halim, (formerly with 2 Rebels) is a contemporary and compelling Sans Serif text and display font family. $69/ $29.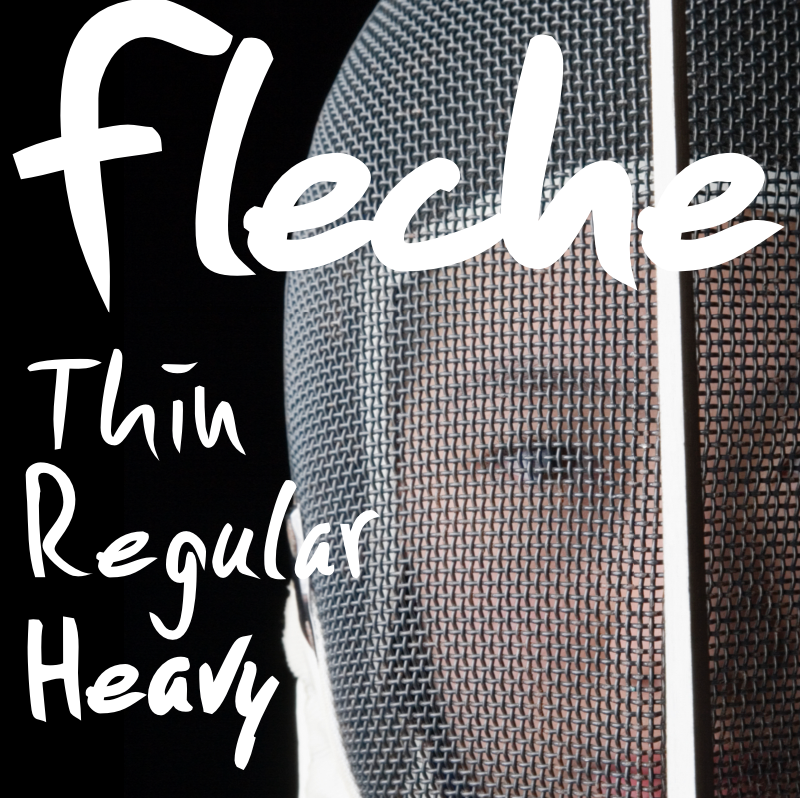 Fleche™ Designed by Woodrow Phoenix, a British comics artist, writer, editorial illustrator, and author of children's books. Fleche is casual and playful. $39/ $19.
About This Font
About Parkinson Type
Jim Parkinson was born in Richmond, California, in 1941, and he's been lettering ever since. In addition to his custom font work, Jim has designed dozens of retail fonts and exclusive fonts for Adobe, Monotype, FontShop, The Font Bureau, Chank and ITC. His typographic logos appear on the covers of many magazines and newspapers, including Rolling Stone, Newsweek, Esquire, InStyle, El Graphico, The Wall Street Journal, The Los Angeles Times, The Detroit Free Press, The Montreal Gazette and The National Post.
View fonts
Parkinson Type Design End User License Agreement
1.
By downloading and/or installing Parkinson Type Design (PTD) font software you agree to the following end user license terms. (except for multi-CPU licenses, where another document (your invoice) supplements this one and outlines and confirms the scope of the your upgraded license).
2.
This font software may be used on up to 5 (five) computers at one physical location and any number of output devices (without permanent hard disks) at that same location.
3.
PTD font software may not be copied or duplicated in any form except for backup purposes. PTD font software may not be rented, leased, sublicensed or lent to another person, firm or organization, or entity.
4.
You agree not to re-distribute or resell PTD font software in any format, including CD-ROM, internet and PDF applications.
5.
This font software may not be embedded for distribution in any type of digital document, (such as Acrobat (tm) .PDF files, CD-ROMs or internet applications such as TrueDoc, and other internet/world wide web software embedding schemes, or otherwise distributed in any way). No rights are granted for re-distribution of any kind without the express permission and a valid re-distribution agreement with PTD.
6.
You are authorized to provide a copy of the Software to a service bureau only if they provide you with written assurance that they already own a valid license from PTD to use the Software. Any copies of the Software transferred to a service bureau under this condition must contain the copyright and trademark notices of PTD contained in the Software.
7.
Use of the Software over a network is permitted provided the number of different computers on which the Software is used does not exceed the number of computers indicated in paragraph 2, or as indicated on your supplemental invoice. For example, if there are 50 computers connected to the network server, with no more than fifteen computers ever using the Software concurrently, but the Software will be used on 25 different computers at various points in time, the number of computers for which you need a license is 25.
8.
You own the media on which the program is recorded; PTD retains title to the Software including copies, regardless of form or media, and to all copyrights therein. The Software and accompanying written materials are copyrighted. You may either (a) transfer the Software to a single hard disk and retain the original Software for backup purposes, or (b) make one copy of the Software solely for backup or archival purposes, or (c) make one temporary copy for use with a "portable" or secondary computer that is used by you at a location other than that of the licensed copy. During such use, the licensed copy at the primary location must not also be in use. This does not cover service bureau usage.
9.
You may transfer the Software with a copy of this Agreement to another party only on a permanent basis and only if the other party accepts the terms and conditions of this Agreement. Upon such transfer, you must transfer all accompanying written materials, and either transfer or destroy all copies of the Software. You may not lease, rent, merge, reverse engineer, decompile or disassemble the Software.
10.
This License is effective until terminated. The License will terminate automatically without notice from PTD if you fail to comply with any provision of the License. You may voluntarily terminate at any time. Upon termination, you agree to destroy or purge all copies of the Software and accompanying written materials.
Warranty:
As its only warranty under this Agreement, PTD warrants the media on which the Software is provided to be free from defects in materials under normal use, and that the software will perform in accordance with the documentation for a period of 90 days from the date of the delivery to you as evidenced by your purchase receipt. Except as expressly warranted herein, the Software is provided "As Is" without warranty of any kind, either express or implied, including but not limited to implied warranties of merchantability and fitness for a particular purpose. The entire risk as to the quality and performance of the program is with you. PTD does not warrant that the functions contained in the Software will meet your requirements or that the operation of the program will be uninterrupted or error free or that program defects will be corrected. Some states do not allow the exclusion of implied warranties so the above exclusion may not apply to you. This warranty gives you specific, limited rights. You may have other rights, which vary from state to state.
PTD's entire liability and your sole remedy under this License is, at PTD's option, either (a) return of payment as evidenced by a copy of your purchase receipt; or (b) replacement of media not meeting PTD's Limited Warranty. In no event will PTD or its vendors be liable for any direct, consequential or incidental damages (including damages for loss of business profits, information, or use), even if PTD has been advised of the possibility of such damages. Some states do not allow the exclusion or limitation of liability for consequential or incidental damages, so the above limitation or exclusion may not apply to you. This Agreement is governed by the laws of the State of California.
The Software and documentation is provided with RESTRICTED RIGHTS. Use, duplication or disclosure by the Government is subject to restrictions as set forth in subdivision (b) (3) (ii) of the Rights in Technical Data and Computer Software clause at 252.227-7013. Contractor/manufacturer is Jim Parkinson / Parkinson Type Design, 6170 Broadway Terrace, Oakland, California 94618. 510-547-3100.
parkinson@typedesign.com
.