Ainslie Family (42 fonts)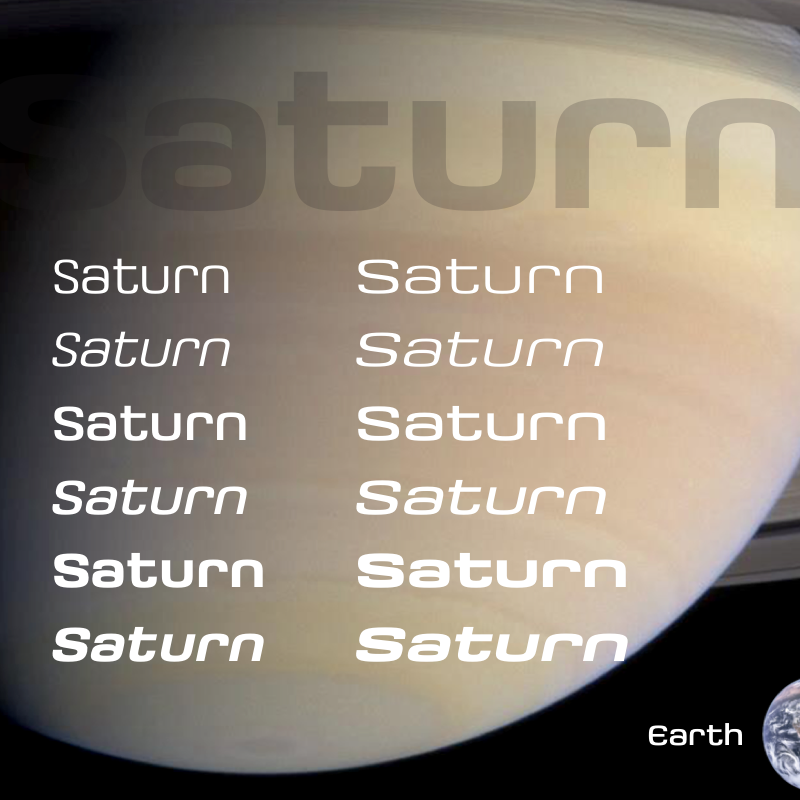 Saturn™ Designed by Samy Halim, (formerly with 2 Rebels) is fresh, open and highly readable. 12 Font Family $129/ Singles $29.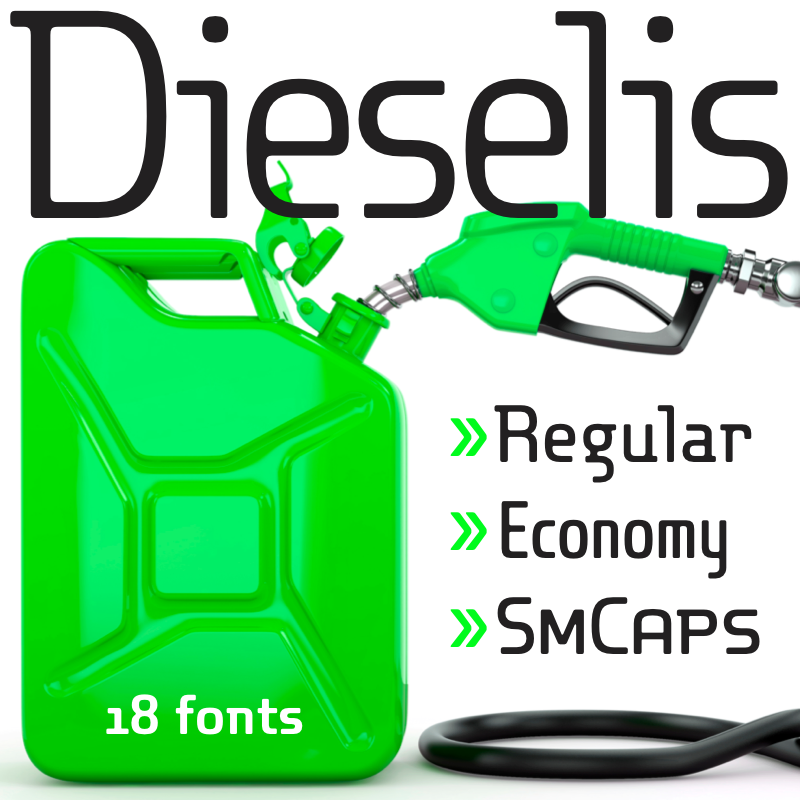 About This Font
Get your Aussie on! The new typeface, Ainslie, with its mix of influences from Oz, makes its mark as the first semi-serif from insigne Design. Ainslie, named for Mt. Ainslie and Canberra's inner suburb of the same name, was originally developed for the Canberra Australia Centennial Typeface Competition. Canberra is Australia's capital, and it's a planned city designed by American Walter Burley Griffin, a contemporary and one-time associate of Frank Lloyd Wright. Griffin's plan involved a distinctly geometric design with several focal points--one of which was Mt. Ainslie. This same purely geometric scheme is now the basis for insigne's new release. Similar to the Chatype project in its scope, its challenge, and the way its concept was developed, Ainslie incorporates influences from Canberra and surrounding areas to form a font that is uniquely Australian. In comparison, Chatype was developed for the city of Chattanooga, Tennessee by insigne in conjunction with designer Robbie de Villiers. Chatype took elements from Chattanooga's industrial character and Cherokee past and merged them with the area's technological influences. Likewise, Ainslie takes Canberra's distinct, geometric design and blends it with the organic, flowing effect of aboriginal art. Add in touches from the smooth, aerodynamic design of the boomerang and Ainslie gives you a look uniquely Australian yet usable in a wide range of applications. The fashionable typeface includes a multitude of alternates that can be accessed in any OpenType-enabled application. These stylish alternates along with a number of swashes as well as meticulously refined details with ball terminals and alternate titling caps keep the font well accessorized. Also included are capital swash alternates, old style figures, and small caps. Peruse the PDF brochure to see these features in action. OpenType enabled applications such as the Adobe suite or Quark can take full advantage of the automatic replacing ligatures and alternates. This family also offers the glyphs to support a wide range of languages. While Ainslie wasn't selected as the final font in the Canberra competition, the outcome allowed for additional adjustments to the typeface. Several approaches were attempted for the final product including a technological hexagonal concept, which may still be developed to another form later. Some of the organic forms were removed and substituted with more abrupt endings, leaving the face looking pretty spiffy and a fair bit more legible. In the end, Ainslie was pulled back to the basic forms from which it was started. Give it a go for your next project. It's guaranteed to be anything but a barbeque stopper.
About Insigne
Insigne Design was founded as DooleyType in 2004 with the release of the typeface Biortec. Since then, Insigne Design has released a wide variety of quality typefaces, including sans serifs, scripts, serifs and experimental forms. Insigne Design prides itself on its unique and affordable fonts. Insigne Design is the foundry of Jeremy Dooley. A world traveler, Jeremy has traveled extensively and lived in both Europe and the Middle East. In 2005, Jeremy graduated with a master's degree in graphic design from Savannah College of Art and Design. Jeremy currently resides in Atlanta, Georgia, USA.
View fonts
Insigne End user License Agreement (EULA)
The Font-Software and any updates, upgrades, additions or modified versions are the intellectual property of Jeremy Dooley (dba insigne). Insigne Font-Software is protected under domestic (USA) and international copyright law. Licensee (you or your employer) is licensed to use the software on one computer, unless additional licenses are purchased for additional computers or a multi-license agreement is reached. Only for the purpose of outputting design work may Licensee create a copy of the Font-Software. Insigne Font-Software may not be made available to unlicensed third parties for any other purpose, unless additional licensees for computers are purchased. Examples include, but are not limited to making the Font-Software available for public download on the internet, emailing the Font-Software to others or distributing Font-Software on storage mediums or any other future file distribution method. Licensee is permitted to create backup copies of the Font-Software. Licensee must ensure copies are stored securely and are not accessible to non-licensed users.
Examples include, but are not limited to:
Licensee may:
Copy the files to CD, e-mail or post them to a secured FTP server for the sole purpose of outputting design work.
Licensee may not:
Send the files to friends.
Send the files to colleagues.
Post the files to internet download sites.
Share them via peer to peer programs.
Licensee may use the licensed Font-Software to create images on any physical or tangible medium. A special license is required when insigne Font-Software is used to create a product for resale where the Font-Software is the primary design element or if the licensed Font-Software is embedded into software or hardware products or 3d printed products. Please contact jdooley@insignedesign.com for pricing or with questions about your use.
Standard License uses include, but are not limited to:
Logotypes
Corporate identity packages
Website Graphics
Static, non editable graphics embedded in computer applications such as splash screens
Annual Reports
Promotional materials
Posters
T-shirts
Buttons
Motion Graphics
Special License uses include, but are not limited to:
e-Books for resale
Stencil Products
Stock Art
Sticker Products
Embedding in a software product in a non-static manner. Examples include game HUDs, user interfaces.
Mobile Device Applications
iPad applications
3d printed objects where the font is customizable or the object is substantially comprised of the the font-software.
Use on Internet web pages:
Unsecured @font-face embedding of the raw and unsecured files is specifically not allowed by this license. Licenses to use the font-software on an internet website must be purchased separately from this print only agreement. insigne font files cannot be embedded in flash files or used with cufon without a web license purchase. Please contact jdooley@insignedesign.com to arrange a quote or for additional information.
Only for the purpose of outputting design work may the Licensee create a copy of the Font-Software Licensee has used in design work to a commercial printer or other service bureau. Upon outputting the file, the Font-Software should be deleted by the service bureau or the service bureau must purchase licenses for continued use.
Licensee must not transfer or assign the Font-Software to a third party without written permission. The Font-Software may be modified after permission is granted by an in-house team or a third party for in-house use as long as there are an identical number of licenses granted as there are copies of the modified font. The modified Font-Software may not be sold or distributed. Insigne Font-Software cannot be resold, rented, leased or redistributed in any form, digital or physical, without written permission.
Insigne is not responsible for any problems that may arise from the use of the Font-Software, such as computer malfunctions, idle time, shortfall of production, waste of material and any other direct, indirect, incidental or consequential damages that are caused by our Font-Software. Â In the event of a problem that the Font-Software does not work, insigne would only provide a replacement or refund for the Font-Software Licensee ordered. Upon termination of this Font-Software License Agreement, Licensee agrees to either return or to destroy and refrain from using the Font-Software, the media, copies and/or any modified or merged portions thereof.
EULA v.2.3.2
©Insigne2013
Jeremy Dooley
Owner, insigne