Dry Transfer Clarendon Crusty (1 font)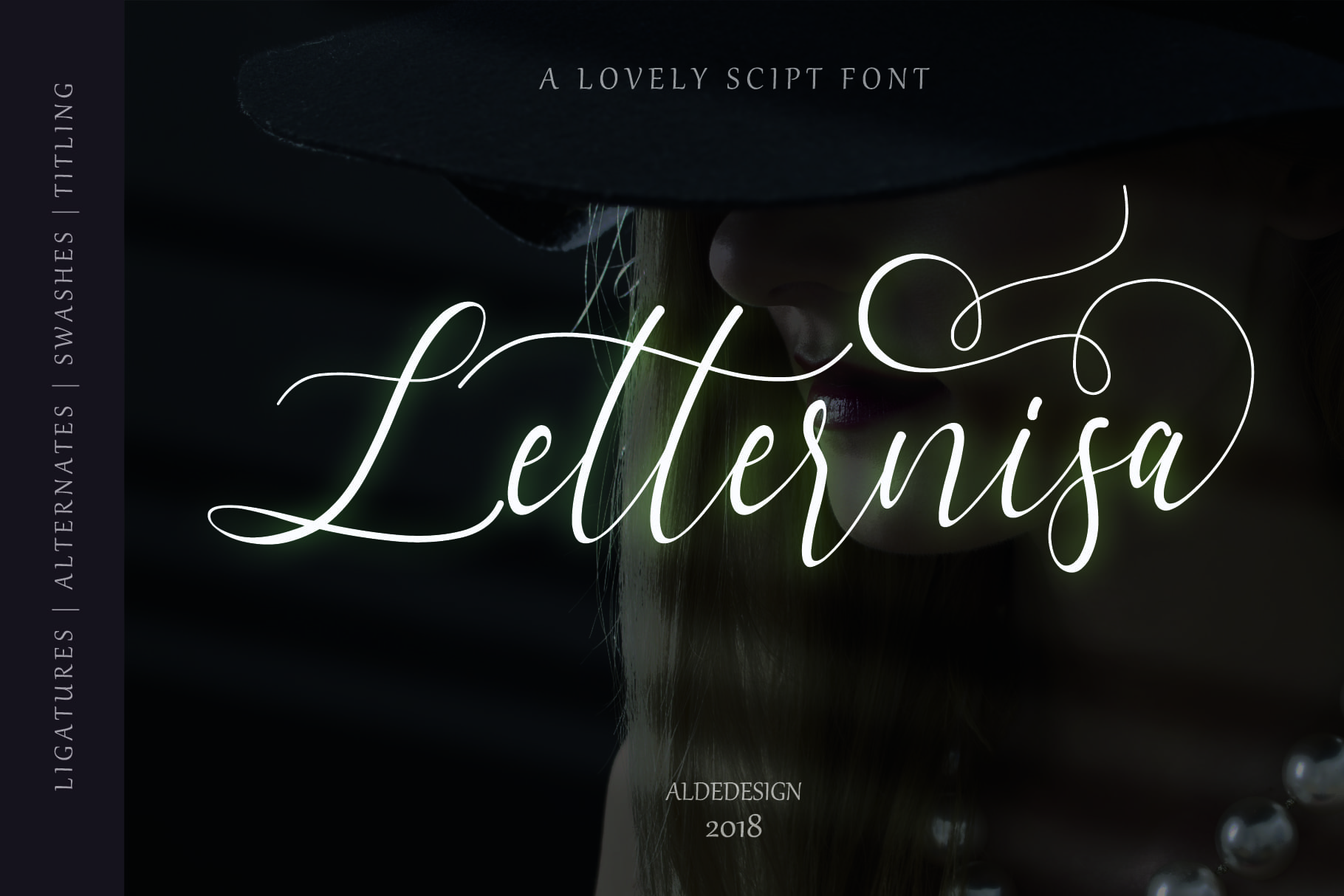 Letternisa is a stylish and beautiful script font with gorgeous swashes, titlings and alternates. It can be used for various purposes such as branding, signatures, logos, wedding invitations and much more.
About This Font
Designed by Carl Seal in the UK, Dry Transfer Clarendon Crusty is really a stand out when used to create minimalist posters although it can be used anywhere. Based on a classic mid-19th C. font designed by UK designer Robert Besley, LRC's all-caps version is showing its age by design. This is a unique slab serif typeface that has a big chance to grab viewer attentions. Dry transfer Clarendon Crusty is licensed for personal or commercial use.
About LRC
Carl Seal was a designer at Tealeaf Digital Type Foundry in the UK. He founded the free font foundry Little Red Circles, which is based in Manchester, UK. His typefaces are preponderantly of the grunge style, which was in fashion at the time of their creation, ca. 1998-1999
View fonts
LRC Type Foundry - FRONT END USER AGREEMENT
LRC-TF EULA Version 1.1, March 2015
By downloading and/or installing a LRC-TF Font you agree to this license.
This font is freeware. You can use it freely for all your personal and commercial work.
The font files may not be modified without written permission for Carl Seal /LRC Type Foundry.
This font may not be sold.
This font may not be redistributed, shared, repackages or included in any online or offline archive, font collection, web site or cd-rom without written permission for Carl Seal / LRC Type.
Embedding this font in a PDF document is allowed.
Except for your right to use this font, all other rights are owned and retained by Carl Seal / LRC Type Foundry.
Carl Seal / LRC Type is not liable for any damage resulting from the use of this font.
Thank you!
http://www.littleredcircles.com/type
DsgnHaus Inc
FontHaus.com
2232 South Main Street; Suite 388
Ann Arbor, MI 48103-6938
Fax: 734-332-6291